VPS Hosting in Australia
With us, your visitors from Australia, New Zealand and Oceania will enjoy much faster web page loading speeds. We partner with a state-of-the-art facility in Sydney, Australia, which will guarantee the smooth performance of your Australian-oriented site. You can select the Australian datacenter facility on the signup form while ordering your chosen VPS hosting plan and OS. We'll set up your Virtual Private Server immediately. You will get an admin dashboard, a set of cost-free reseller web hosting tools, as well as our free-of-cost, in-house developed hosting Control Panel.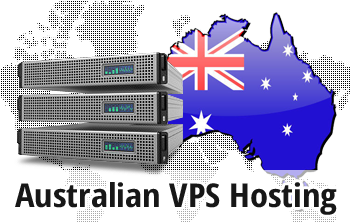 OpenVZ VPS plans
OVZ10

5 Cores
11 GB RAM
330 GB Data Storage
10 TB Data Transfer
Full Root access

OVZ03

2 Cores
3 GB RAM
70 GB Data Storage
3 TB Data Transfer
Full Root access

OVZ06

3 Cores
6 GB RAM
135 GB Data Storage
6 TB Data Transfer
Full Root access

OpenVZ VPS plans

We have more OpenVZ virtual servers available - find the one that is right for you.
---